WELCOME TO PIPELINE EXPO' 2017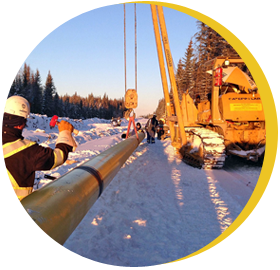 PIPELINE EXPO 2017 will be held on 24 Feb - 26 Feb 2017 at GMDC Ground, Ahmedabad, Gujarat (India). The show will focus on pipeline, engineering construction, corrosion, welding, non excavation, repair, information system, survey and field measurement, instrumentation, fluid equipment and the latest achievements of construction materials, for the domestic pipeline construction and operation, provides an information dissemination, technical exchanges and trade negotiations unit owners and supplier quality exchange platform.
As the Indian pipeline field maximum, the most professional industry meeting, PIPELINE EXPO 2017 to provide the latest information and quality of trade integration to industry for the rapid development, relying on domestic pipeline industry, PIPELINE EXPO to create a professional trading platform for the pipeline industry, in the construction of enterprise display platform at the same time pay attention to the user and the buyers, to provide the best space cooperation trade market.
PIPELINE EXPO gathering the unit owners, contractors, manufacturers, distributors, suppliers and service providers, a series of period setting procurement fair, seminars and other activities, and actively build the pipeline model in the Industry Exhibition India come first on the list.